Bouillabaisse with Sea Urchin Rouille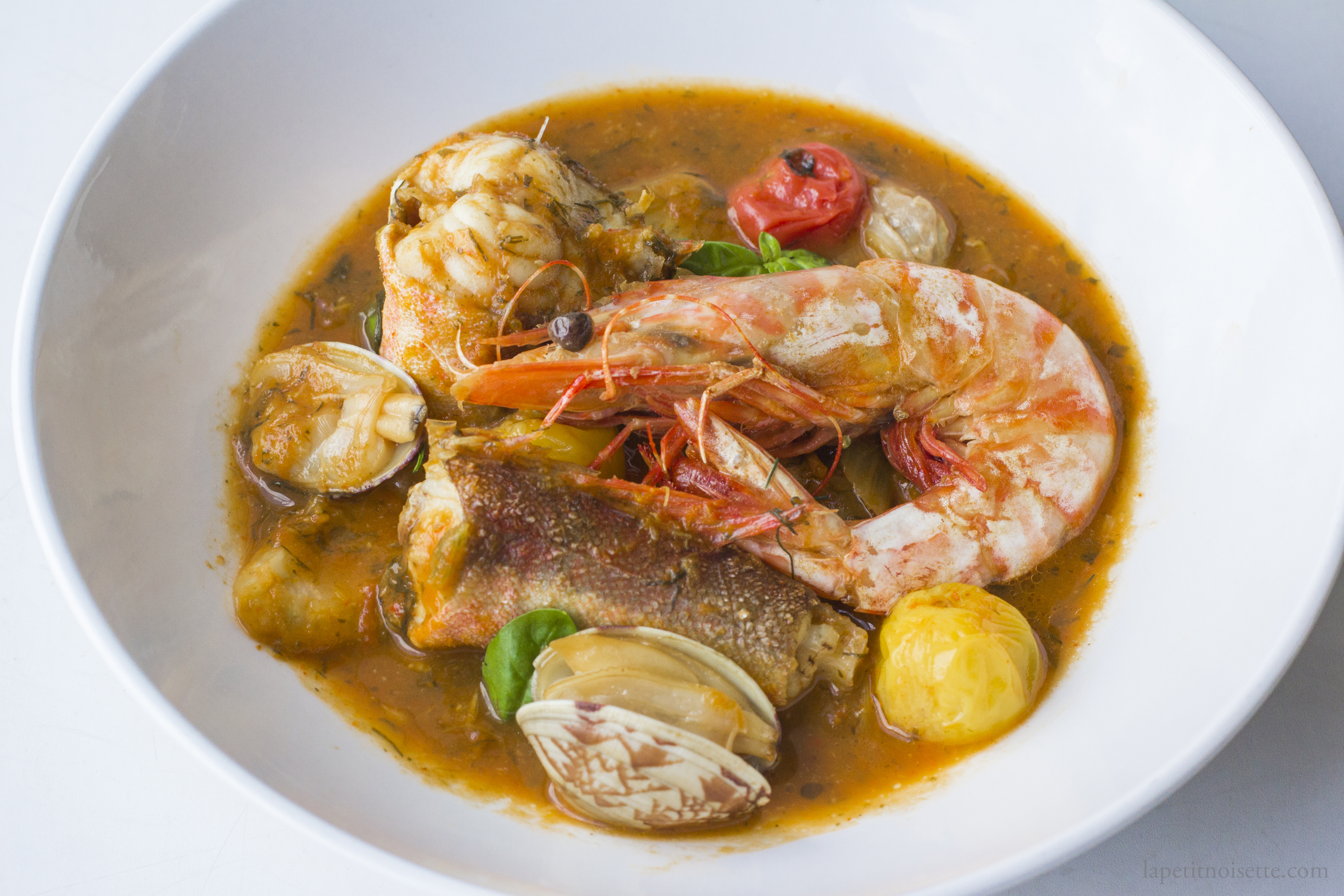 Bouillabaisse is a traditional Provençal fish soup that originated from Marseille in France. The dish originated from a way to utilise fish that was too bony to sell by stewing them together with a variety of herbs to make an amazing fish stew. This traditional dish was then adapted with the addition of more luxurious fish over time.
The ingredients that the soup of a bouillabaisse is made from does not vary considerably compared to the ingredients used to make fish stock. However, the method applied to make the soup is vastly different. For example, the end product of a fish stock should be clear and light, and thus only requires a quick gentle simmer of around 20 minutes to gently extract light flavours. In a bouillabaisse, the bones, vegetables and herbs are boiled (not simmered) from 45 minutes up to an hour. This allows the fish fats to be completely rendered and emulsified into the soup, making the soup creamy and rich. This soup is also traditionally flavoured with saffron, fennel and fennel seeds. Tarragon and star anise are also sometimes added as they both share the same herbaceous notes of fennel due to the same chemical compound Anthehole.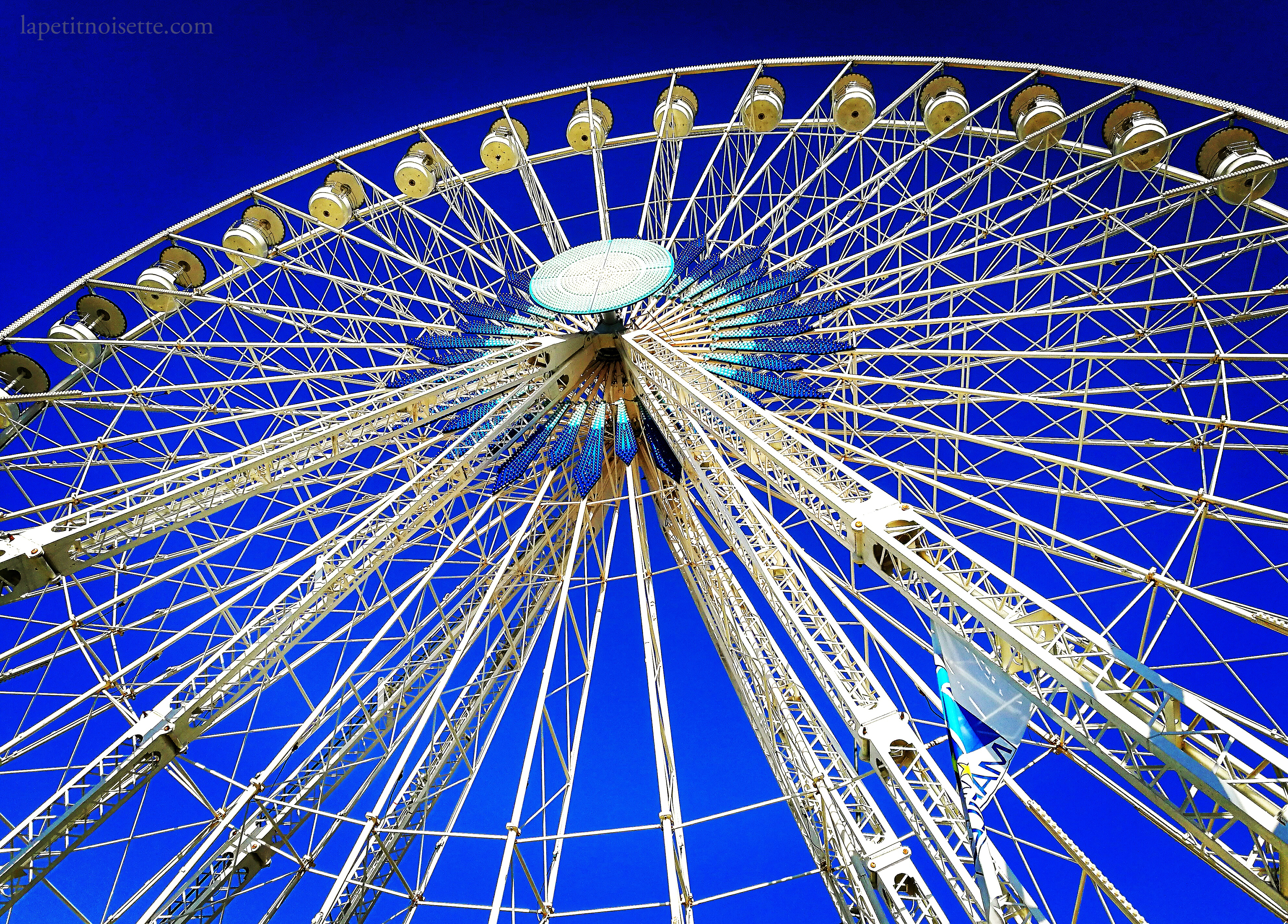 In restaurants, after the soup was made, the fishes are slowly added to the pot to poach one by one according to their size and how fast they cook. To serve, the fishes are then strained out of the soup and plated on a large platter along with the shellfishes and potatoes. This large platter is then presented table size and carved in front of the costumer with great fanfare. The soup is also served alongside the fish with bread and rouille, a variation of Mayonnaise that contains breadcrumbs, thus altering its texture. This was in turn the origin of the name of this dish, which is derived from the Occitan word bolhabaissa, which comes from bolhir which points towards the boiling of the soup, and abaissar which points towards the gentle simmering of each fish.
It's hard to say what were the traditional fishes that went into a bouillabaisse except that they were fishes that were available at the port of Marseille. In that respect, its hard or almost impossible to attribute the need of a variety of specific fish in order to obtain a the soup's so called truly "authentic taste". That being said, we do know that certain fishes were more typically added to the soup compared to other fish. For example, the red rascasse (Scorpaena scrofa), a kind of rock/scorpion fish, is extremely bony and would have been one of the fish that were used in the soup due to its low market price. Red rascasse now on the contrary, is quite an expensive fish. Other fishes typically added to the soup include Red Gurnards, John Dory (or St. Pierre in French*), monkfish, bream and turbot. Mussels and prawns are also typically added, as well as sea urchin for a more luxurious version. The addition of langostines, lobsters and scallops to a bouillabaisse is something introduced by more modern day luxury restaurants.
Nowadays, bouillabaisse can be found in many restaurants outside France, with different takes and styles being produced based on each chef's interpretation. The recipe provided below is my attempt at what I think would taste close to a bouillabaisse served in a traditional restaurant in Marseille but that itself was something I personally wanted to do. In terms of feasibility at home, it would require far too much work and feed far too many people. As such, as much more simple recipe for a "bouillabaisse" is given below the original recipe, which is simple enough to not require fish bones but uses fish stock cubes instead. As long as the soup is hearty with lots of herbaceous notes of herbs with a strong background flavour of fish, I would say you could call it a bouillabaisse.
*As a former fisherman himself, St. Pierre was the patron saint of fisherman and also the holder of the keys to the gates of heaven. The story goes that the black spot on the body of the john Dory is his thumbprint.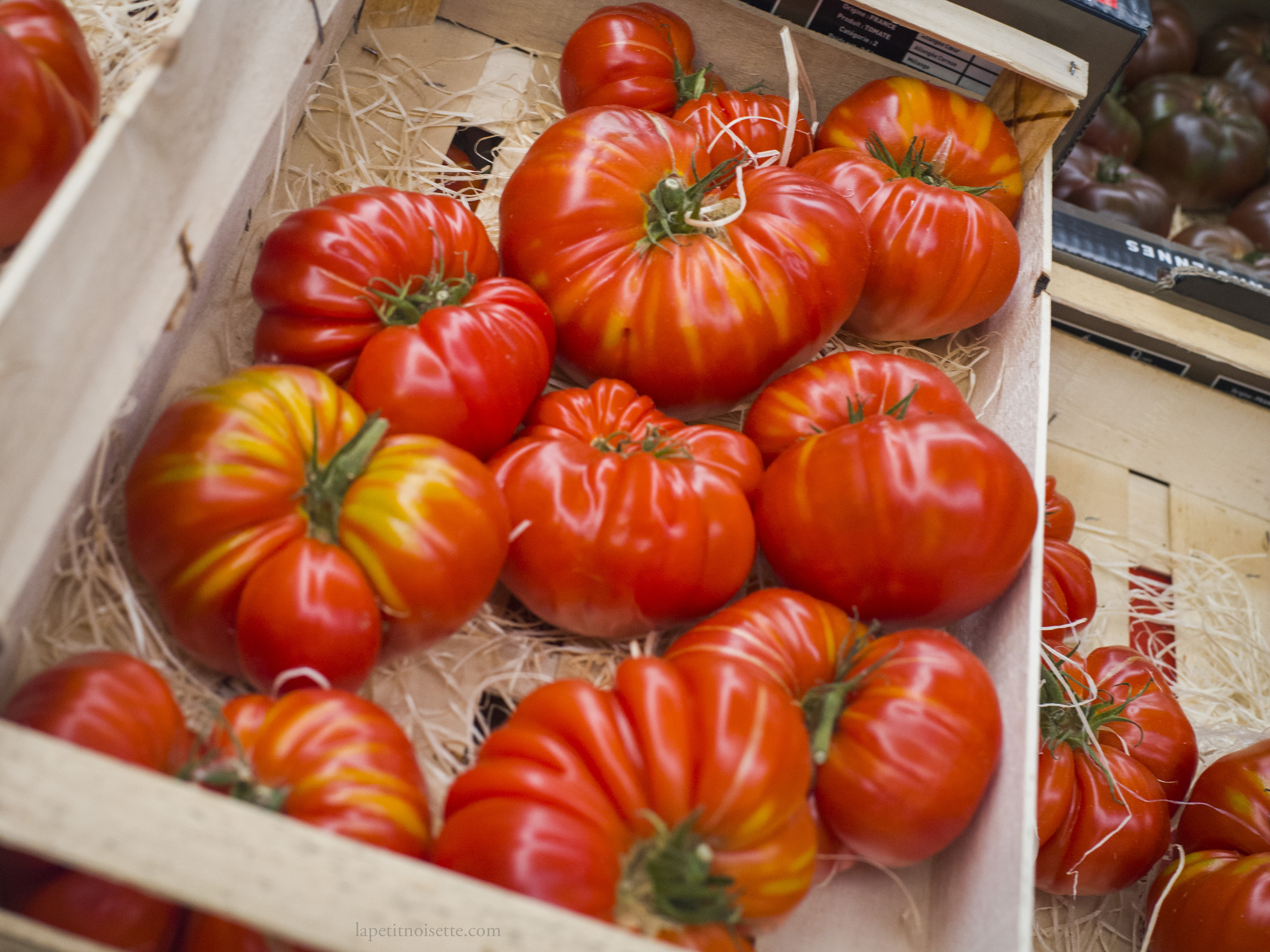 Bouillabaisse
Fish:
1 Medium Red Gurnard

1 John Dory

1 Medium Monkfish Tail

2 Small Of Conger Eel

1 Small Scorpion/Rock Fish

5 Tiger Prawns

500g of Mussels
Wash the mussels in cold water and remove any breads attached to the mussels. Scrub off any barnacles as well (this is tedious and optional).

Peel the skin away from the monkfish tail.

Descale the Rock Fish and Red Gurnard

Gut the Red Gurnard, John Dory, Rock Fish and Conger Eel.

Cut the head and fins of the John Dory and add to the fish bones required for the soup.

Cut up the monkfish tail into 2-3cm chunks.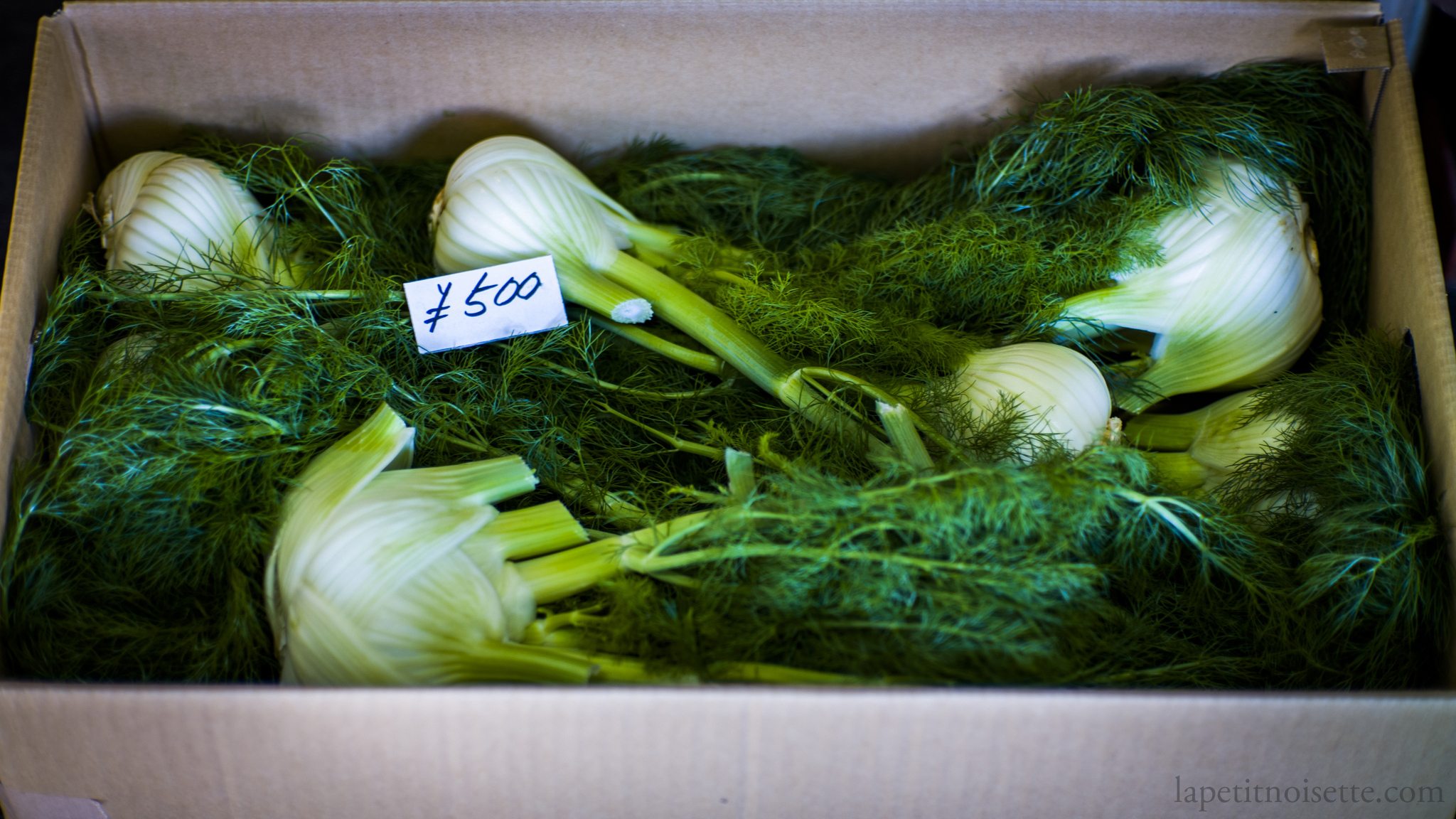 Soup Ingredients:
100ml of Olive Oil

3 Litres of Water

500ml White Wine

1kg of Fish Bones/Scraps (no gills)

2 Large bulb of Fennel or 4 medium bulbs

4 Bell Peppers

20g of Salt

6g of Fennel Seeds

40g of Tarragon

800g of Tomatoes

2 Can of Tomatoes

60g of Tomato Paste

1g of Saffron

2 Lemon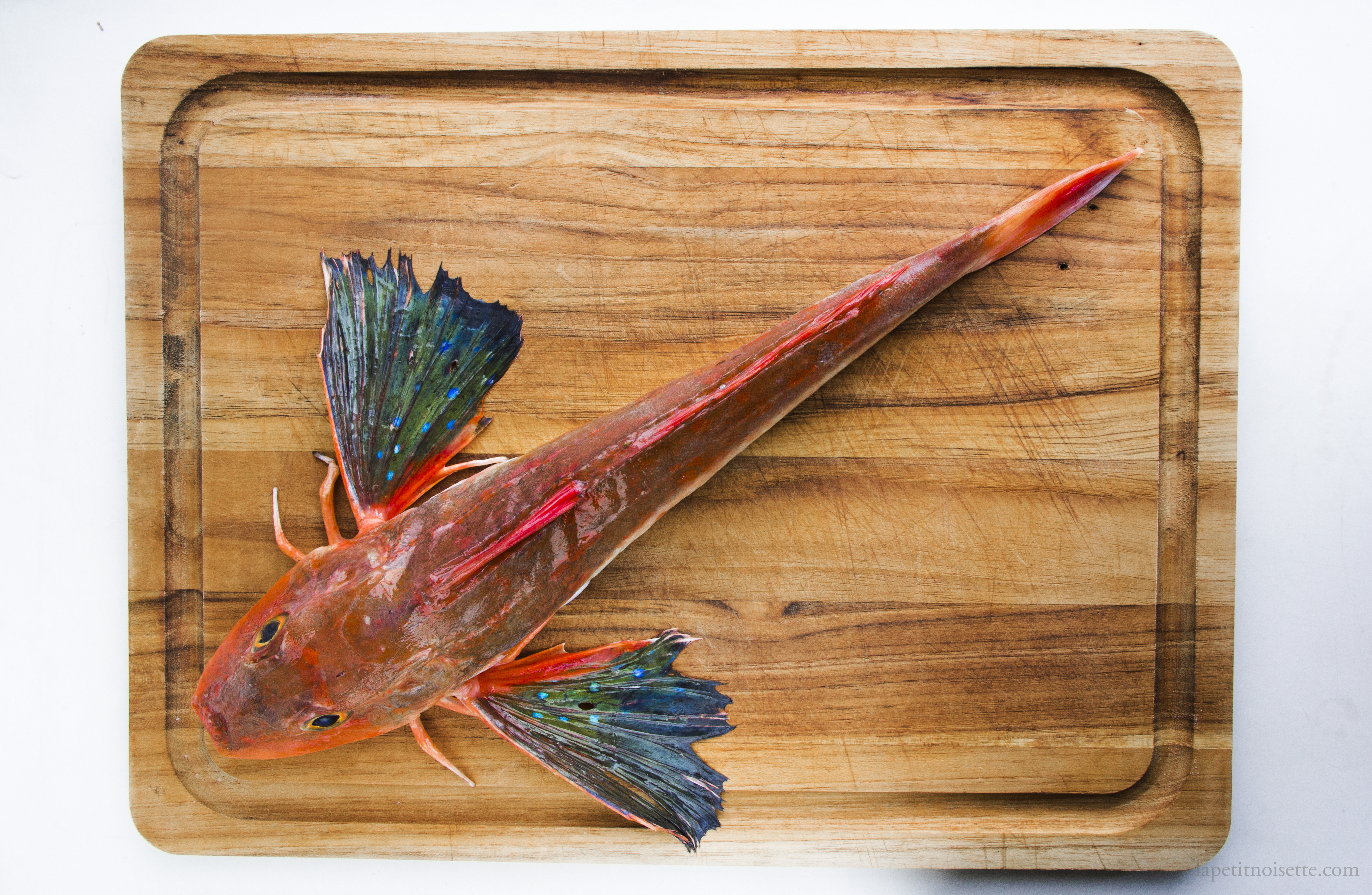 Sides:
300g of Potatoes

Crusty French Bread
Add the saffron to a small bowl with a little warm water to soak.

Cut off the fronds of the fennel bulbs and reserve as garnish. Deseed the bell peppers.

Roughly chop up the tomatoes, fennel bulbs and bell peppers.

Heat the olive oil and sweat the vegetables and salt in a large pot for 3 to 4 minutes without browning.

Add in the fish bones and scraps, fennel seeds and tarragon and continue to sweat for 5 minutes.

Deglaze the pan with white wine.

Add in the canned tomatoes, tomato paste, saffron, lemon juice from the lemons, water and and bring up to a boil.

Cook for 45 minutes to an 1 hour just under a rolling boil (but still gently boiling).

Use a hand blender to thoroughly blend the mixture together. The fish bones should be soft enough to be blended. Alternatively, blend using a food processor.

Strain the mixture using a chinois strainer or any available strainer. Press the solids in the strainer to extract as much liquid as possible.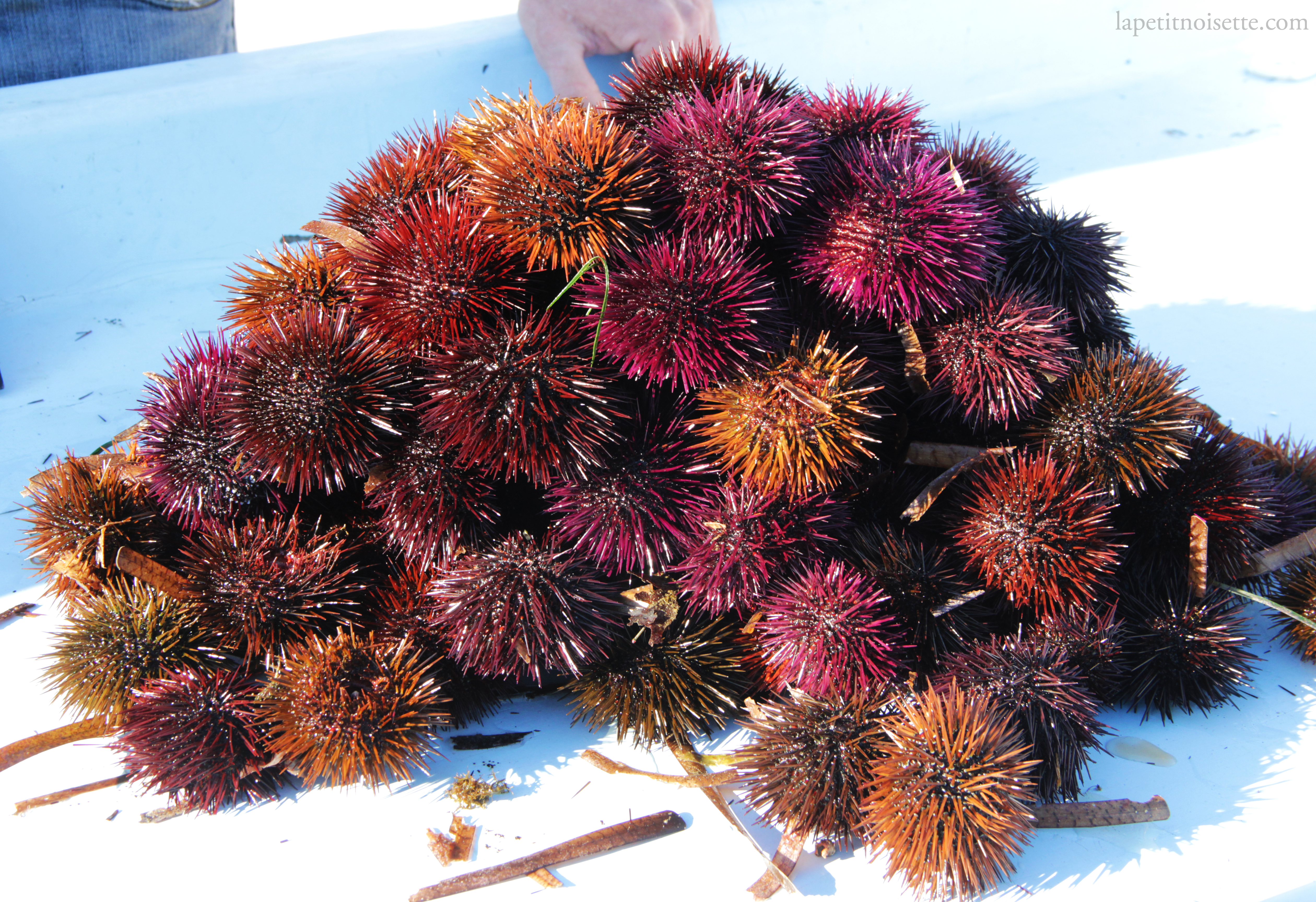 Sea Urchin Rouille:
3 egg yolks

12 Sea Urchins

3 Cloves of Garlic

70g of stale bread

300ml of olive oil

1 lemon's juice
Use a scissors and cut the tops of the sea urchins. Gently rinse away any dirt with water and use a teaspoon to remove the gonads.

Mince the garlic cloves and stale bread.

Add the egg yolks, garlic cloves, sea urchin gonads and bread to a deep bowl and blend into a paste with a hand blender.

Whilst blending, slowly add in the olive oil one drop at a time, and then in a slow stream, allowing it to emulsify together. Salt to taste.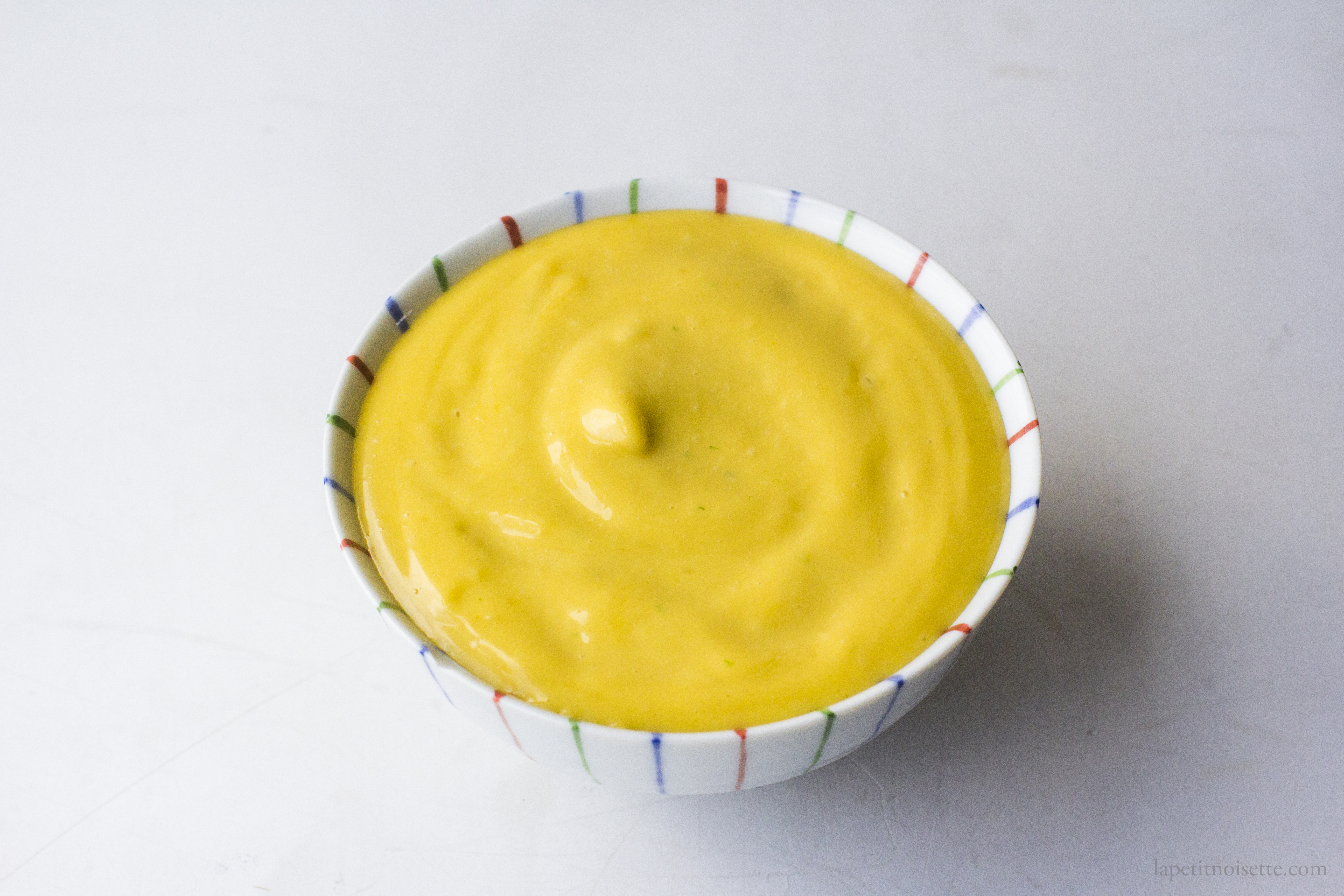 To Assemble:
Peel and dice the potatoes into bite sized pieces.

Bring the strained soup up to a simmer and add in the potatoes.

Add in the monkfish and conger eel and let simmer for 2 to 3 minutes.

Add in the rest of the fish sequentially in size order, allowing 2 to 3 minutes between each fish.

Add in the mussels and prawns right at the end.

To serve, remove the fishes, prawns, mussels and potatoes from the soup and assemble on a dish. Ladle the soup into individual soup bowls.

The fish is then filleted and carved at the table size.

Serve with the rouille with warm bread and soup.
Notes
It is very easy to cut yourself on a John Dory so be very careful.

The fronds of the fennel are the top leaves of the fennel that look like dill.

Flavour extraction of saffron can be maximised by letting it soak in water overnight covered.

The fish should be added to the pot sequentially in order of size and cooking time to ensure even cooking.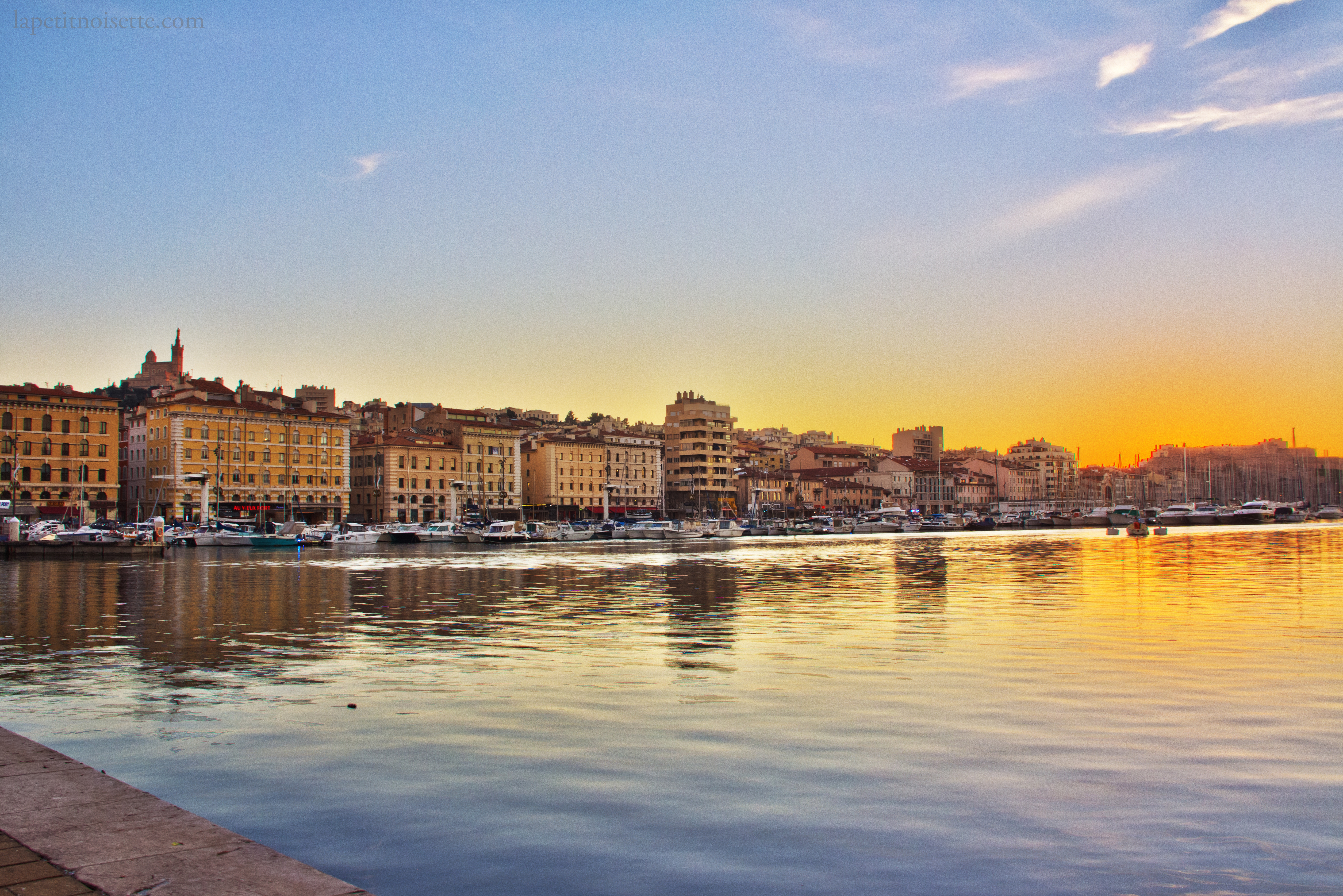 Simple Rough Homemade Bouillabaisse Approximation
Ingredients
1 Fish Stock Cube

Water

1 Medium Sized Fennel Bulb

200g of Tomatoes

1 can of Tomatoes

0.2g of Saffron

10g of Tarragon

3g of Fennel Seeds

20ml of Olive Oil
To Serve
200g of fish fillets per person

Mayonnaise

Bread
Add the olive oil to a large pot and sweat all the ingredients together for 4 to 5 minutes without browning

Add enough water to just cover the ingredients.

With the lid on, simmer for 30 to 40 minutes.

Blend everything together with a hand blender or food processor.

Strain the soup if you want a more refined version or serve as it is for a more rustic chunky version.

Add in the fish fillets to the soup and poach for 4 to 5 minutes until the fillets are cooked.

Serve with warm bread and mayonnaise.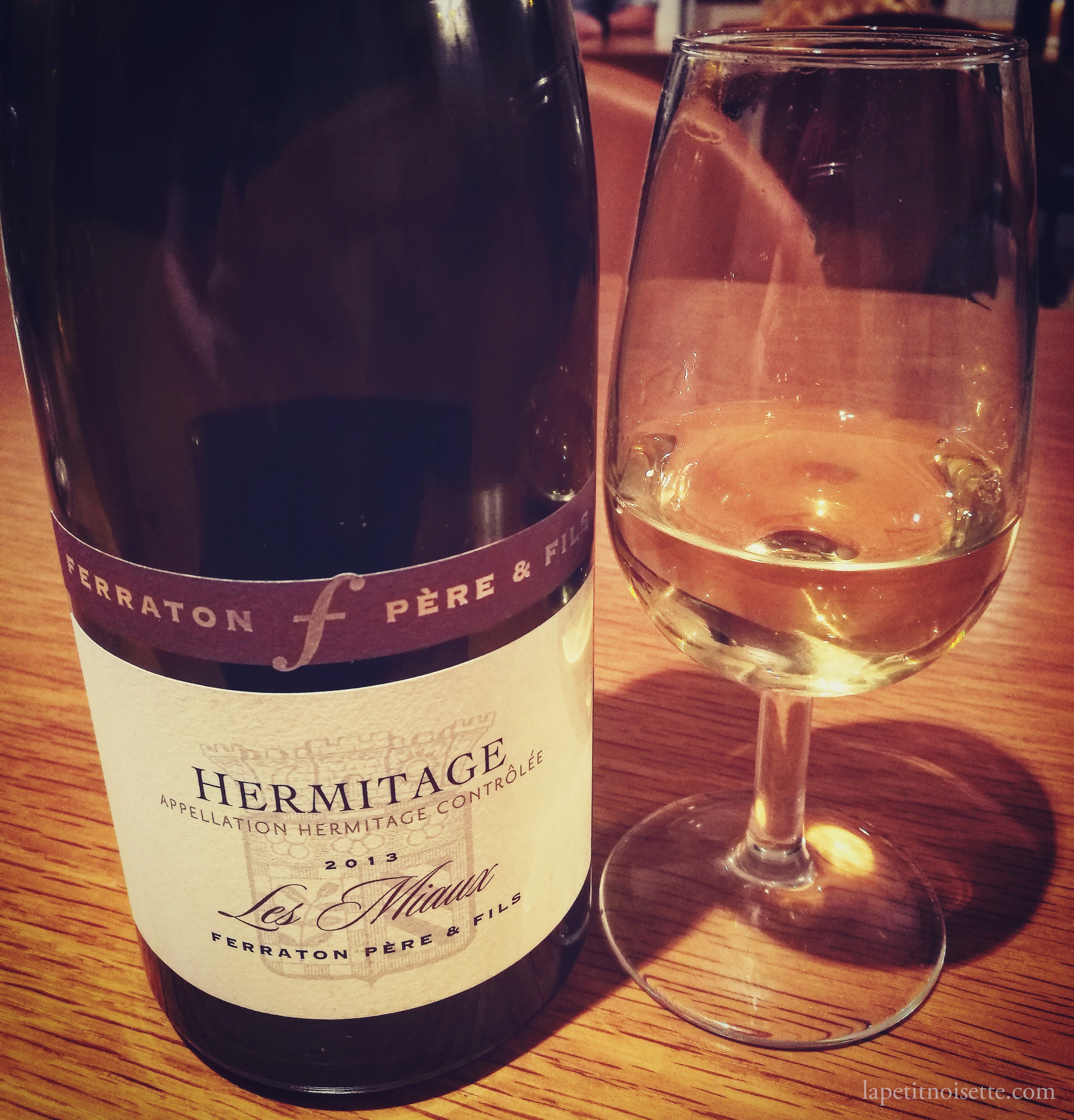 Wine Pairing:
As this is a bright, acidic seafood dish, it would pair well a nice acidic white wine. This dish is far too light go with a red wine. I would recommend a nice Chablis for a treat or Alsatian Pinot Gris as the more affordable choice. A more unique wine pairing would be a white from the Rhone Valley, either from the Southern or Northern Rhone, as the unique rich texture, spice and floral notes of Marsanne and Roussane pair well with the intense herbs of this dish. For a new world wine pairing, I would go for a New Zealand Sauvignon Blanc, which pairs well with its intense grassy and herbaceous notes that balance the fennel.