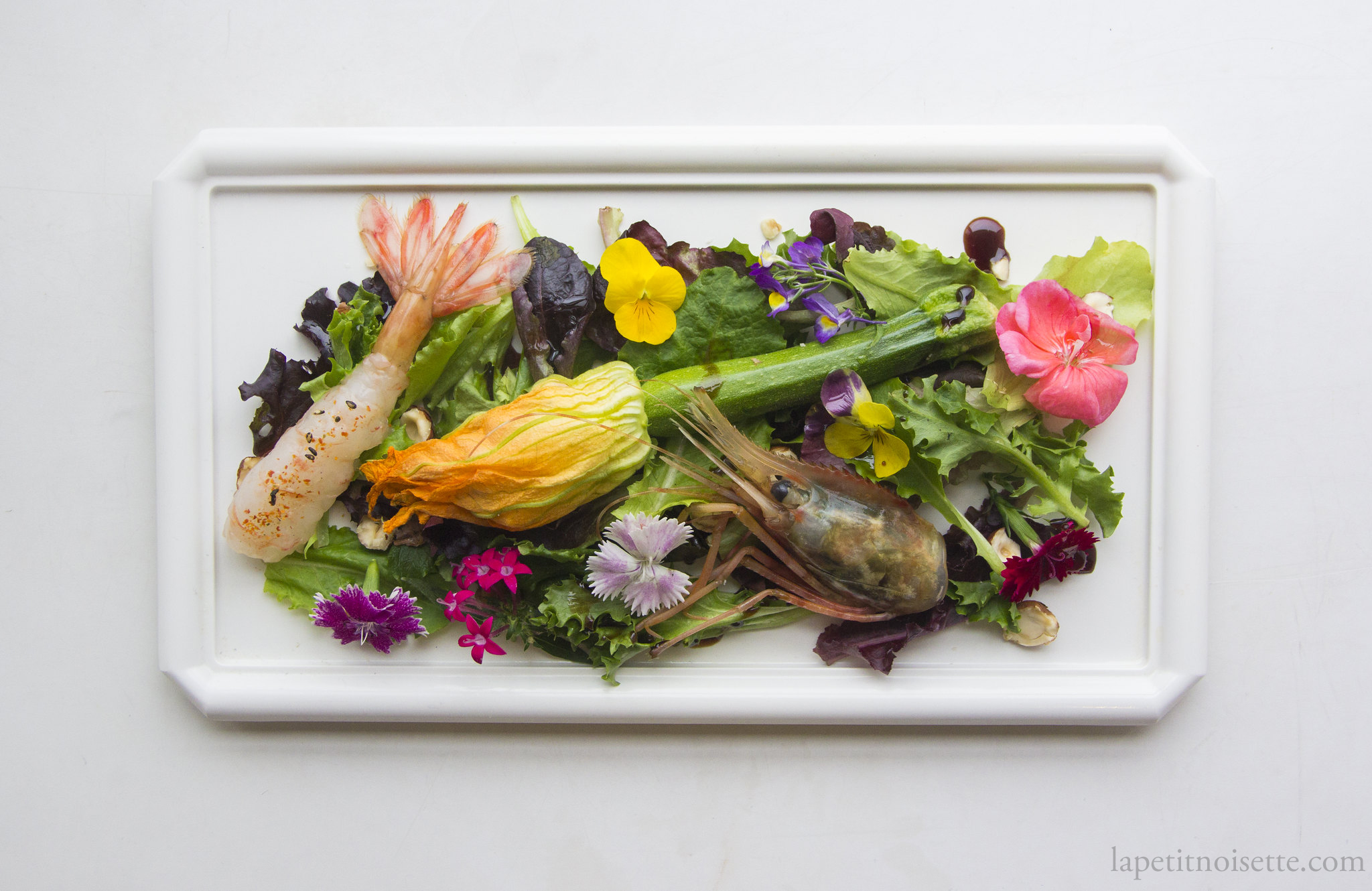 Courgette flowers start coming into season for a short period in spring. Although we call them "courgette flowers", when you eat them in a restaurant you could be eating any flower from the Cucurbita genus, which includes squashes, pumpkins and courgettes. Usually, though, only flowers from courgettes (Cucurbita pepo) are eaten. Male flowers are more attractive, and can't become new courgettes, so these ones are usually eaten. The flowers are often stuffed with cheese and then deep fried. Nowadays, a tempura style batter is in vogue.
If you do eat female courgette flowers however, they sometimes still have a baby courgette attached. These flowers are far more sought after and harder to find. They are also typically stuffed but only the flower head is deep fried while the baby courgette is eaten raw. Female courgette flowers are difficult to find outside of very high end supermarkets and markets, and even then they're rare. They are highly perishable and should be eaten as soon as possible.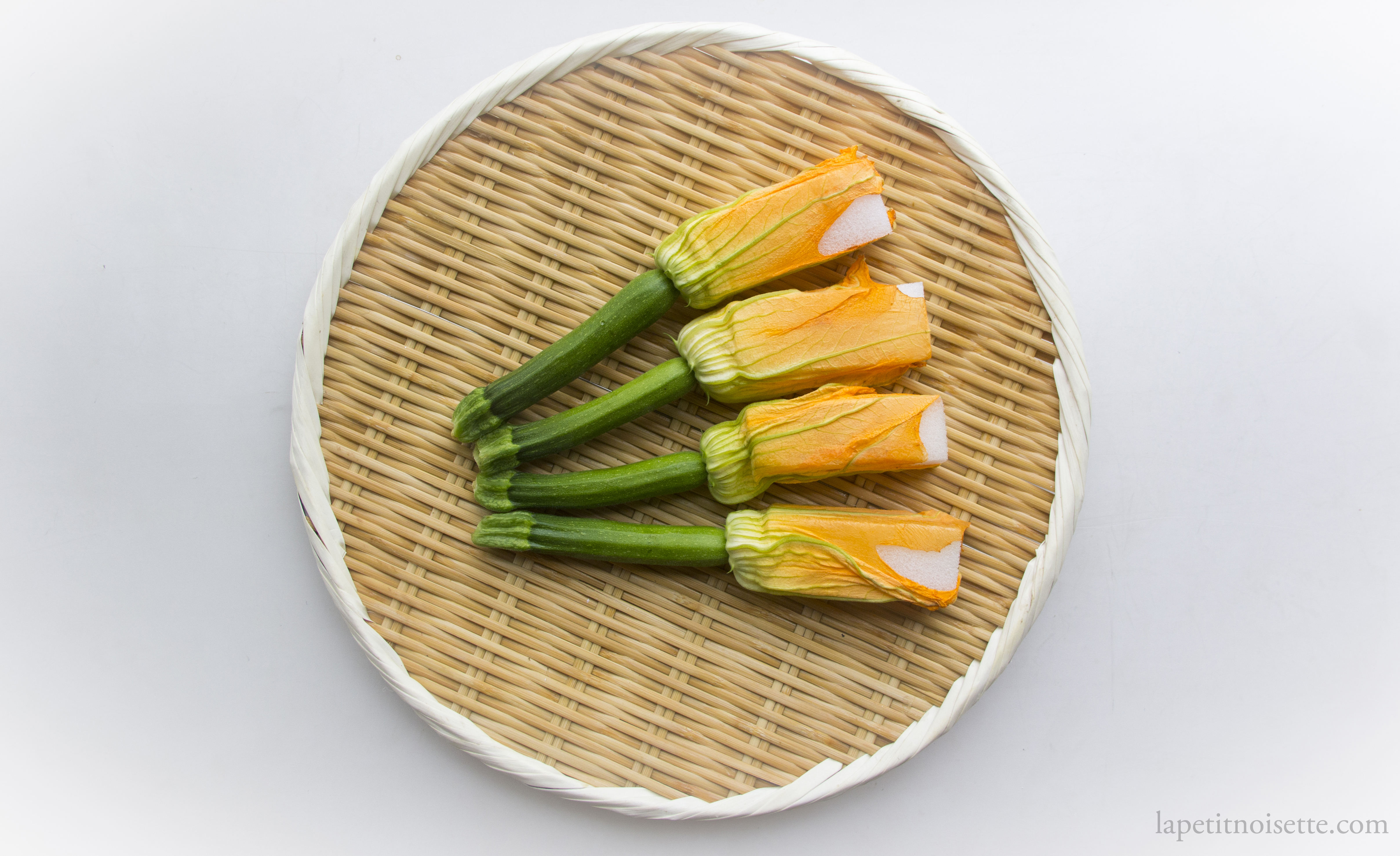 To prevent wilting, peel back the petals, remove the style and stamens of the flowers and insert a water absorbent paper or foam into the flower. This keeps the petals from sticking to each other. This way, the flowers can actually be kept up to 5 days in the fridge.
Botan shrimp (Botan Ebi/ぼたんえび) are a bright pink shrimp, typically consumed raw, in season from October to May. The shrimp (Pandalus nipponesis), live at a depth of up to 500 meters. As you move south in Japan, they live in deeper and deeper waters. These shrimp are very sweet like cocktails prawns, but lose their taste once cooked. Typically 5 to 8cm in length, in Hokkaido they can grow up to 20cm in length. The majority of Botan shrimp eaten in Japan and around the world are imported from Russia's Sea of Okhotsk. They used to be caught at Tokyo bay as well until the population there was wiped out. When they are caught in Toyama Bay, they are known as Toyama shrimp (Toyama Ebi/富山えび).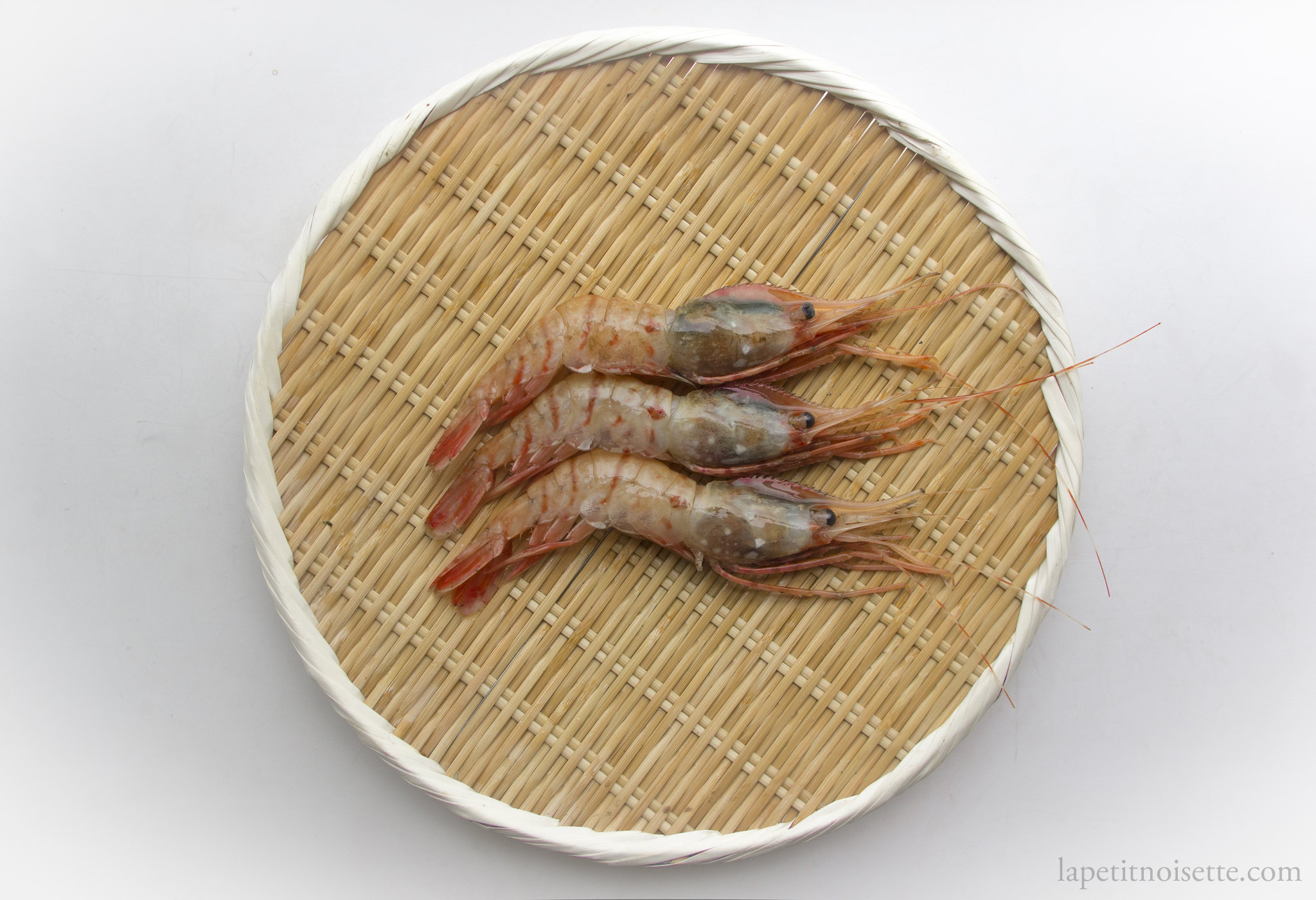 Ricotta Stuffed Courgette Flower Salad, Botan Shrimp and Hazelnuts Recipe
Stuffed Courgette Flowers
4 Courgette flowers, (females if possible)
35 to 50g of ricotta cheese per flower
Salt and pepper
Olive oil
Salad
4 Botan shrimps
80g Mixed salad leaves of your choice
8 Edible flowers (Optional)
5g Blanched hazelnuts
A pinch of tōgarashi chilie flakes
Sea salt
Balsamic Vinegar and Shrimp Vinaigrette
10ml Balsamic vinegar
30ml Almond oil
4 Botan shrimp heads
Pinch of salt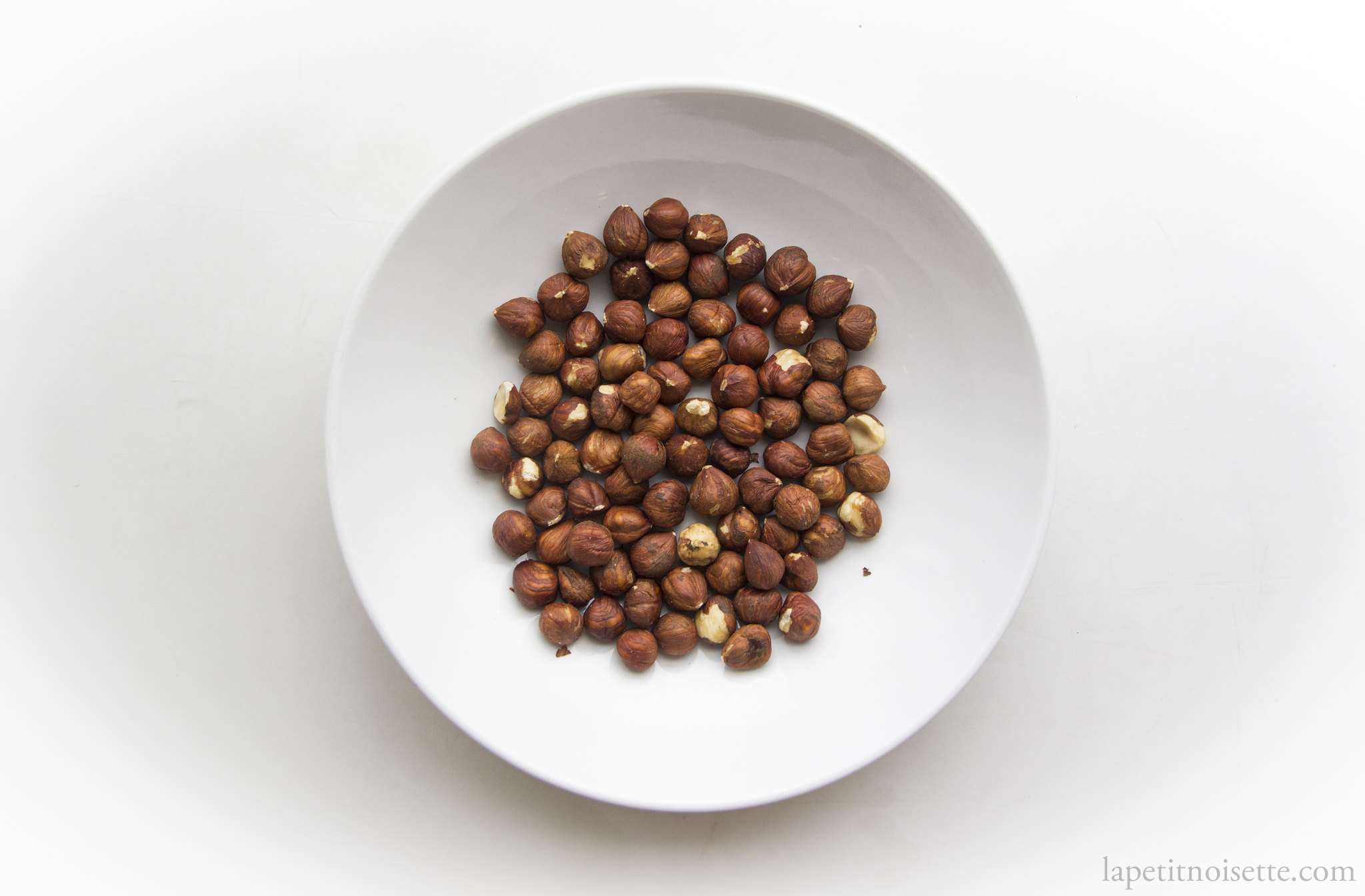 Ricotta Stuffed Courgettes
Drain the Ricotta cheese and add salt and pepper to taste.
Fill a small piping bag with the ricotta cheese.
Gently peel open the courgette flower petals and cut off the style and stamen.
Insert the piping bag and fill the petals with cheese until half full.
Gently squeeze the petals together to seal it.
Place on a tray, drizzle with olive oil and cook for 30 minutes or until the baby courgette attached to the flower is tender.
Assembling the Salad
Crush the hazelnuts with the bottom of a heavy pan or mortar and pestle into moderate size pieces.
Peel the Botan Shrimp and reserve the heads. Then, devein the shrimp.
Sprinkle the togarashi chile flakes and sea salt on the Botan Ebi flesh
Mix the salad leaves, flowers and hazelnuts together in a shallow bowl. Garnish with the raw shrimp.
Balsamic Vinegar and Shrimp Vinaigrette
Fry the Botan shrimp heads in the almond oil and press the heads out to extract the tomalley/heptopancreas.
Strain out the oil with the innards into a small bowl and whisk in the balsamic vinegar.
Season to taste with salt.
Pour over the salad if eating immediately or reserve to one side.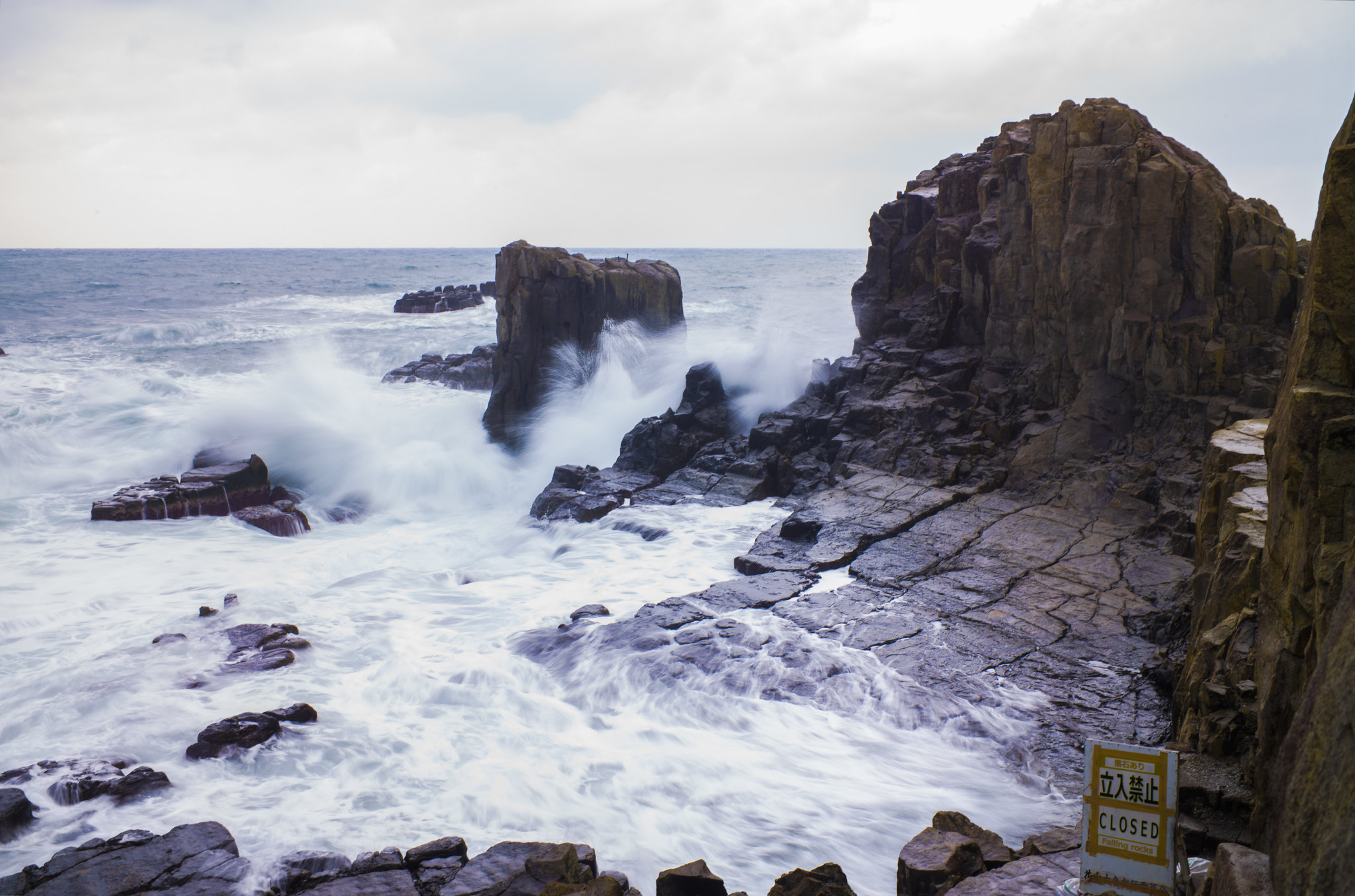 Notes:
If using male flowers, or female flowers without a baby courgette attached, you do not need to cook the flowers.
If you choose to shallow fry or deep fry the flowers instead of oven baking them, you can twist the flowers petals together to create a stronger seal
You can deep fry the botan-ebi shrimp heads after to eat them or use them to make prawn stock.
This article has been kindly edited and proofread by Esmé.