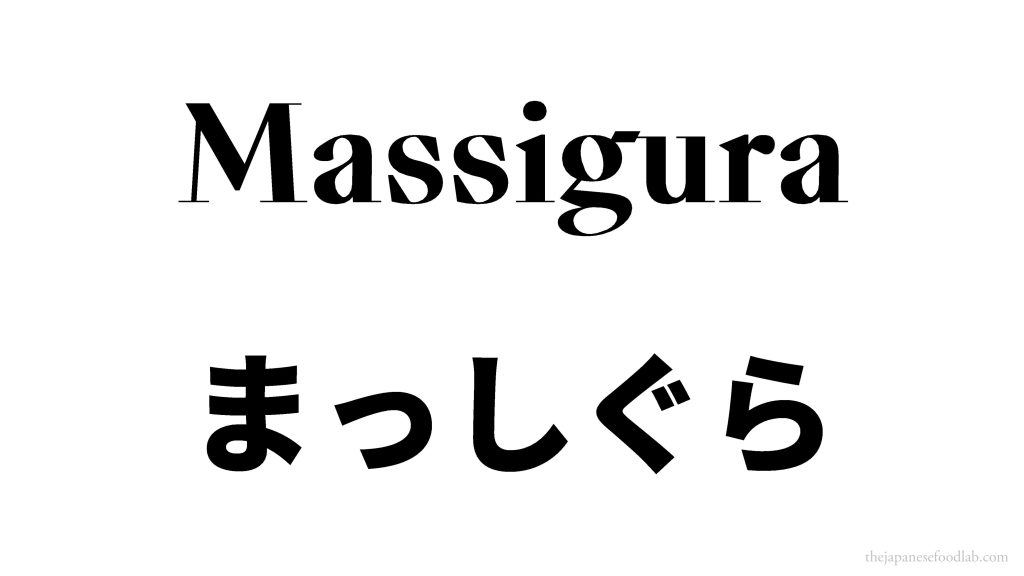 Why is Massigura rice special?
One of the three flagship rice of Aomori prefecture beside Tsugaru Roman and Seiten no Hekireki, it is widely cultivated across the prefecture and is well known for its excellent yields, clean taste and low viscosity.
This emphasis on high yields was particularly important to Aomori prefecture, as the prefecture's lower temperatures and high rainfall during the August and September months meant that varieties like koshihikari, that thrive elsewhere in japan, struggled.
Before then, other cold resistant varieties from prefectorial breeding programs in the past were relatively low yielding, and thus the introduction of the high yielding yet cold resistant Massigura in 2006 was greatly welcomed.
By today's standards, the release of Massigura was relatively humble compared to other top-tier varieties such as Tsuyahime or Yumepirika, which are now accompanied by huge marketing campaigns. Instead, the goal was to sell it as a relatively affordable yet high quality brand of rice for everyday consumers.
Massigura's name and logo design concept
The name Massigura translates to 'a direct and earnest pursuit', and was named after the farmers of Aomori's aspiration to grow higher quality and better tasting rice through wholehearted dedication.
This is portrayed in Massigura's logo. Its central yellow circle, resembling a radiant ear of golden rice, is adorned with a serene human face and a font intentionally designed to fluctuate in size, evoking a sense of freedom. It is not ostentatious, encapsulating not only a sense of earnestness but also an irresistible charm that induces smiles when savoring a morsel of 'Mashigura.'
Massigura's Japanese Grain Inspection Association Ranking
Unlike many of the other varieties of rice that we cover on our site. Massigura has only obtain the Special A (特A) ranking once in 2019 since its inception.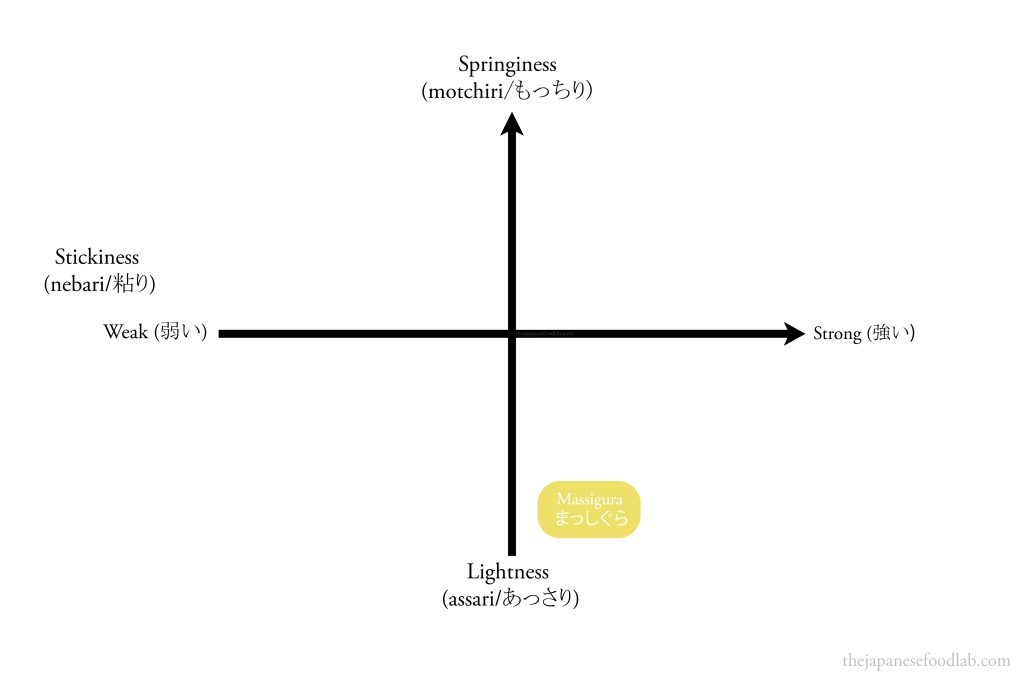 How does Massigura rice taste?
We recommend reading our article on how rice is evaluated in Japan and our in depth discussion on how rice selection charts work to better understand this section.
Having accumulated years of experience tasting different specialty Japanese rice, Massigura rice is one that we always come back to again and again. To us, Massigura rice is the most gentle on the palate with a light and fluffy texture, making it in our opinion the best rice to eat with breakfast.
We highly recommend it to people as an introduction to specialty Japanese rice varieties, as it allows you to experience how different these varieties of rice can be compared to your standard supermarket short grain rice, whilst still being affordable.
Despite only being awarded the Special A ranking once since its creation, we really believe that Massigura rice punches way above its weight.